Periodontic treatment at Caring Dental
Periodontology is the study and treatment of the tooth-supporting tissues including the gum, root cementum, periodontal ligaments and alveolar bone. A periodontist is a specialist dentist trained to help prevent, diagnose and treat periodontal diseases. They also provide cosmetic periodontal procedures.
Gum disease can manifest as red, swollen or bleeding gums. Untreated gum disease can cause drifting of teeth, gum shrinkage (recession), gaps between teeth, recurrent infections, bad breath and loss of teeth.
An initial assessment (consultation) will involve a detailed examination including radiographs (X-ray pictures) when necessary and treatment planning with options, followed up with a written report and costings. Charlie can liaise with your regular dentist or hygienist who may refer you. Patients are also welcome to self-refer.
Our Periodontist - Charlie Spedding
Our periodontist, Charlie Spedding, graduated from Guy's Hospital (UMDS) in 1991 and worked full time in a general dental practice until she started studying for her MSc in Periodontology at Guy's, King's and St Thomas' which she completed in 1996. This course of postgraduate training continued until 2000 when she was awarded a Masters in Clinical Dentistry in Periodontology with a distinction at the GKT Dental Institute. This was followed by the attainment of a Membership in Restorative Dentistry (Periodontology) from the Royal College of Surgeons of England in 2000. She worked within Guy's, King's and St Thomas' Dental School as a clinical supervisor between 1996 and 2003, continuing her training in the field of Periodontology and Implant Dentistry.
Charlie is passionate about educating patients in order that they can improve their gum and dental health, which in turn may benefit their general health. She has been in private practice limited to periodontology since 2000 and accepts referrals from dentists both locally and from much further afield.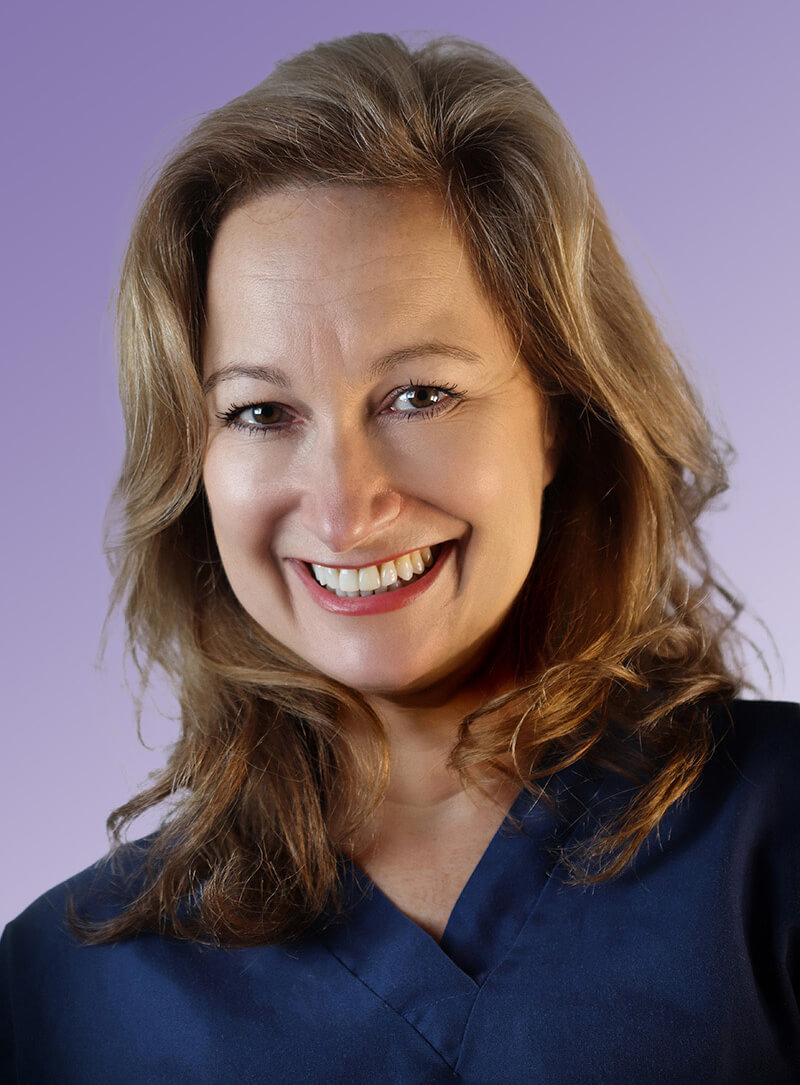 She has considerable experience in the surgical placement and restoration of dental implants but now confines her implant activity to the prevention and treatment of peri-implant diseases. She is actively involved in post-graduate training for dentists and hygienists. She has had a number of articles published the British Dental Journal in Practice. Charlie is Hon Secretary of the Bromley and Beckenham Section of the British Dental Association since 2009, planning regular educational meetings to local dentists.
Charlie is a Governor at Bromley High School and enjoys mentoring prospective dental students and hygienists, endeavouring to share her 30 years' dental experience with the future generation.
She is Trustee and Social Secretary of Penguins Against Cancer charity, established 2013, affiliated to Guy's Hospital Rugby Club Veterans. They support cancer research, cancer treatment and hospices. They have raised over £230,000 and have no start-up or running costs: every penny donated goes to the fight against cancer – www.penguinsagainstcancer.org.uk